April 23rd, 2016     7:30 PM  doors open at 6:45 PM
4th Wall Spring is in the AIR Murder Mystery Dinner Theatre
The stage at 4th Wall Players will explode Saturday April 23rd with the laughter and mayhem of our Special "Spring Has Sprung" Murder Mystery Dinner Theatre.
Come in you're favorite summertime outfit including Hula shirts, cargo shorts and flip-flops and be a part of experiencing the Events on the Edge Improv Troupe, formerly on the Spirit of Washington Dinner Train.
Lie, Cheat, throw your friends under the bus. Enjoy a great evening of entertainment along with a tasty catered Asian buffet style dinner. Tickets are $58.50 plus Tax, Beer/wine available for purchase.
Menu Usually Includes:
Vegetable Stir Fry
Beef & Chicken Teriyaki
Shrimp Yakisoba (Soba Noodles)
Orange Chicken
White Rice, Salad, Bread
Cheesecake Dessert
Menu  may vary
"See Ya at the 4th!"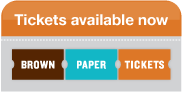 Brown Paper Tickets Ticket Widget Loading…Click Here to visit the Brown Paper Tickets event page.